Observations - Acanthanura sp.
The endemic Australian genus Acanthanura in Victoria
Penelope Greenslade, Federation University. Contact:
p.greenslade@federation.edu.au
This springtail genus was erected for a species A. dendyi from Tasmania, described by John Lubbock, later Lord Avebury. It was collected in the foothills of Mt Wellington by Arthur Dendy probably from rotting logs in Nothofagus rainforest. It was the first Springtail to be described from Australia and is of particular historical and natural history significance as John Lubbock, as a boy, was a neighbour of Charles Darwin in Kent, England, and an unofficial pupil of his. Darwin inspired Lubbock to take an interest in natural history during their walks along the famous Sand Walk on Darwin's property, Down House. Lubbock never visited Tasmania although Darwin did during his voyage on the Beagle and even climbed Mt Wellington but he did not collect any Springtails.
Arthur Dendy was a lecturer at Melbourne University and he was the first scientist to carry out systematic research on the cryptic terrestrial invertebrate fauna of Victoria. The term cryptozoic was coined by him to describe the light-abhorring animals found under logs or stones in damp, dark situations such as this Springtail. Many of his papers are still standard works; this is especially true of his work on land planarians even though he was only in Victoria for six years.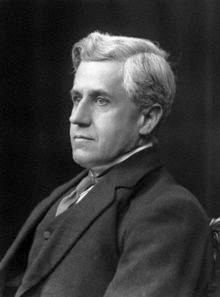 No species of Acanthanura have been described from Victoria but there are over thirty records, mainly only from photographs, but for nearly half the records specimens were collected. These specimens represent at least ten species, the furthest west collecting being from the Otway Ranges. Species of Acanthanura also occur in eastern New South Wales, and each catchment along the Great Dividing Range may harbour a different species. The most northerly record is from the Cooloola National Park in southeast Queensland. Altogether continental Australia may have over 50 species in the genus but only one, A. dendyi, has been described.
Acanthanura species are relatively abundant and widespread in Tasmanian forests although they are threatened by forestry activities there. It is believed that there are fewer than ten species in Tasmania possibly because there has been less natural fragmentation there of forest habitat.
Description of species is a lengthy process because of the profuse covering of hairs covering their bodies. Characters that distinguish species are the relative length and position of dorsal digitations and lobes and the distribution of pigment. The taxonomy of this and allied genera is being actively researched at Federation University.
Acanthanura species are found on and under rotten logs or under stones in old growth vegetation such as wet forests but they can be found in montane and coastal areas in dense undisturbed heath. Observations of feeding habits suggest that the individuals feed exclusively on slime moulds. No species are yet listed for protection but they are vulnerable to threats from climate warming and habitat destruction especially logging.
Classification
Kingdom - Animalia
Phylum - Arthropoda
Class - Hexapoda
Order - Collembola
Family – Neanuridae
Subfamily - Pseudachorutinae
Genus - Acanthanura
Species – sp. (no Victorian species currently described)
Victorian Acanthanura species
| | |
| --- | --- |
| # | Species location/s |
| 1 | Otways, 2 sites incl, Boonah Road (2 spp) |
| 2 | Lerderderg several sites |
| 3 | Dandenong several sites, short digit |
| 4 | Healesville, Kinglake |
| 5 | Errinunda Saddle |
| 6 | Mt Donna Buang |
| 7 | Mt Tassie |
| 8 | Mt Buffalo |
| 9 | Mt Stirling |
| 10 | Dandenongs long digit (2 spp) |
| 11 | Otways long digitations |
Images
Images coming soon.
Further reading:
Greenslade, Penelope. 1991. Notes on Australian Uchidanurinae (Collembola: Neanuridae). In: Advances in Management and Conservation of Soil Fauna. (Eds G. K. Veeresh, D. Rajagopal, & C. A. Viraktamath). Proc. 10th Colloqu. on Apterygota, Bangalore, India August 1988. Oxford and IBH
Greenslade, Penelope, Farrow, R. and Moore, S. 2002. Observations on feeding in Uchidanurinae. Victorian Naturalist 119(5): 221–223.
Stevens, M. I., Winter, D. J., Morris, R. and Greenslade. Penelope. 2007. New Zealand's giant Collembola: new information on distribution and morphology for Holacanthella Börner, 1906 (Neanuridae: Uchidanurinae). New Zealand Journal of Zoology 34: 63–78.