Current events
September marks the start of the season when the female Malleefowl commences egg laying, provided there has been enough rain to start organic decay of the litter in the mound. The male continues to maintain the nest-mound, gradually adding more soil to the mix as the summer approaches to regulate the mound temperature.
See the September bio-calendar to see what some of our native plants and animals are doing this month.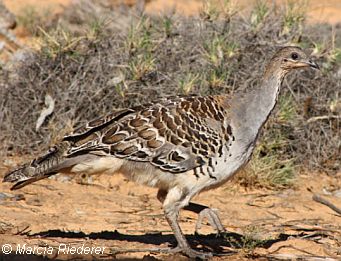 Malleefowl - Endangered
Listed under Victoria's FFG Act 1988
Add your event to SWIFFT - simply Contact Us with details.