Calendar of events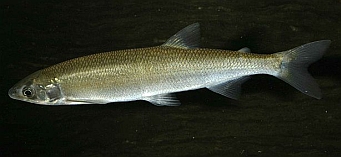 Australian Grayling spawning can occur in May. A high flow combined with declining water temperature is needed to triggered spawning movement.
See the May bio-calendar to see what some of our native plants and animals are doing this month.


Events in June 2019
Wildlife Photographer of the Year is the most prestigious photography event of its kind, providing a global platform that has showcased the natural world's most astonishing and challenging sights for over 50 years. On loan from London's Natural History Museum, the exhibition features exceptional images which capture fascinating animal behaviour, spectacular species and the breathtaking diversity of the natural world. Daily until 14 July 2019.
Also opportunity to view some of the 'Now you see us' public art project based on the 84 species of threatened birds in the City of Greater Geelong.
---
---
Wider Geelong Flora Lecture - 'Roadside & Reserve vegetation in Armstrong Creek' Geelong Botanic Gardens meeting room (Entrance at intersection of Holt Road and Eastern Park Circuit) Tuesday 11th
7:30pm - 9:00pm

The Geelong Field Naturalists Club invites interested people to hear guest speaker Mr Phil Hunter from (GFNC) who will speak about issues associated with Roadside and Reserve vegetation in Armstrong Creek. Tea and Coffee from 7 pm.
Contact:
info@gfnc.org.au
---
This (free) conference is jointly hosted by Federation University Australia, La Trobe University, Deakin University, Charles Sturt University, University of Melbourne, Parks Victoria and other research partners.
The keynote address will be delivered by Professor Leslie Hughes (Pro Vice-Chancellor (Research Integrity and Development) and Distinguished Professor of Biology at Macquarie University). Plenary speakers: Professor. Max Finlayson (CSU); Professor. Brendan Wintle (The University of Melbourne) and Professor Kathryn Williams (The University of Melbourne).
An exciting and eminent group of speakers will be presenting at this conference.
The focus of the 2019 conference will be:
Restoration and management of ecosystems in a changing climate,
Threatened species: solutions under climate and landscape change,
Managing water ways and wetlands in a changing climate, and
Connecting people and nature: values, ethics, communication, and practice.
Registration required.
Contact:
Singarayer Florentine (Florry).
---