About SWIFFT
SWIFFT the State Wide Integrated Flora and Fauna Teams is a network and an initiative supported by Federation University Australia, the Helen Macpherson Smith Trust, Zoos Victoria, the Ballarat Environment Network and the Victorian Department of Environment Land Water and Planning.
SWIFFT comprises a wide diversity of interests such as Landcare, Conservation and Field Naturalists groups together with members of the community, including farmers and landholders who share an interest in nature conservation. SWIFFT also has involvement with environmental consultants, Local Government, Tertiary Institutions conservation agencies and organisations such as Trust for Nature, Greening Australia, Catchment Management Authorities, Parks Victoria, and the Department of Environment Land Water and Planning.
Aims
SWIFFT is about maintaining, developing and sharing knowledge and skills within Victorian communities for the protection and management of threatened species and biodiversity conservation. Science – Information - Community
SWIFFT area
SWIFFT (State Wide Integrated Flora & Fauna Teams) covers all of Victoria. Information on threatened species and nature conservation projects is being collated for all regions of Victoria and because SWIFFT is a concept there are no fixed boundaries as such.
SWIFFT agenda
SWIFFT has an open and inclusive agenda which includes:
Be open to people involved or interested in protecting threatened species or communities.
Be inclusive and supportive of current and proposed initiatives for protecting threatened species and communities.
Promote and foster mutual benefit.
Encourage the documentation of existing knowledge.
Be a learning network.
The members of the SWIFFT own SWIFFT.
Remain free of obligation and cost.…….
Who's in on it
Rather, who is not in on it? SWIFFT is open to anyone or any organisation that has an interest in threatened species & communities, in fact the more people involved the more SWIFFT will achieve.
Contributions are welcome .
SWIFFT web site
The SWIFFT web site is being transitioned from the SWIFFT wiki site hosted by BIRD. This transition will build new pages into SWIFFT but during this process links will be made back to the old wiki site as necessary.
Contributions to SWIFFT are actively sought, please see Get Involved.
The SWIFFT web site has received valuable support from Federation University Australia, the Department of Environment and Primary Industries, and the Ballarat Environment Network.

During 2013 -2017 Federation University Australia, Centre for eResearch and Digital Innovation (CeRDI) has provided valuable support to assist the SWIFFT in advancing 'Citizen Science' in relation to threatened species and biodiversity conservation.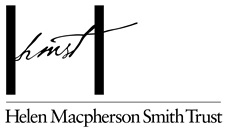 SWIFFT acknowledges the Helen Macpherson Smith Trust in providing valuable support to Federation University Australia, enabling expansion of the SWIFFT web site and development of Visualising Victoria's Biodiversity.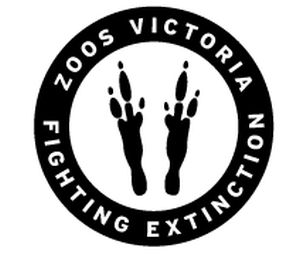 SWIFFT welcomes support from Zoos Victoria – Fighting Extinction. Restoring viable populations of 21 species unique to south-eastern Australia which are on the brink of extinction. Zoos Victoria undertakes captive breeding and reintroduction. They also support recovery teams and raise public awareness to address threatening processes.
SWIFFT video conferences
SWIFFT video conferences are supported by the Department of Environment Land Water and Planning through planning video conferences, hosting video conference venues and providing technical support.

You may like to attend a SWIFFT video conference meeting which are held four times a year, each with a different theme. Participants gather at any one of the numerous video link locations across Victoria. It is also possible to arrange telephone (audio) links to these conferences on a limited basis. Participants have included local government conservation officers, interested persons from environmental groups, Parks Victoria and DEPI staff involved with managing threatened species.
As the SWIFFT becomes more widely known and used it will provide greater opportunity for involvement, expand networking and information sharing across all land and water managers and the broader community.
See: SWIFFT video conferencing
Visualising Victoria's Biodiversity (VVB)
Visualising Victoria's Biodiversity is a partner site to SWIFFT. The VVB is being developed by the Centre for eResearch & Digital Innovation (CeRDI), Federation University - Australia and focuses on presenting data in a spatial context.

The VVB can be used to view and assemble an extensive range of spatial resources together, allowing people to visualise and explore data for decisions, conservation planning or discovering more about the environment.
VVB talk to SWIFFT video conference.
How did SWIFFT begin?
SWIFFT had its origins in 2003 when meetings were held with representatives of the Leigh Catchment Group , the Ballarat Environment Network, the Corangamite CMA, Local Government representatives, the Department of Primary Industry and the Department of Sustainability and Environment to talk about revegetation issues in the Leigh Catchment. Coming out of these meetings there was recognition that there was a need to share information about threatened species in the SW Region. On 1 December 2003 a meeting was held in Ballarat attended by TFN/LCG/DSE/DPI/BEN and CCMA the main focus of which was to " Develop a joint integrated project including Threatened Species protection with community links". Early in the following year a "Concept Paper" was developed and a meeting was held on 17 March 2004 to discuss the idea of a network for Threatened species covering the whole of SW Victoria. Support for the idea ensured that there was a follow up meeting at Lake Bolac on 27 May 2004 to discuss a name for the network, development of a communication strategy and a calender of events and potential participation in a new web initiative hosted by BEN - the "Wiki " - later to be referred to as the BIRD wiki. The network "SWIFFT" was "born" and held its first quarterly video conference hook up on Thursday 14 October 2004.
Annual reports are found in Reports and findings.
Contributions to SWIFFT are actively sought, please see
Get Involved
.
Introduction to SWIFFT video
SWIFFT information handout
(printable A4 -double sided pdf)