Calendar of events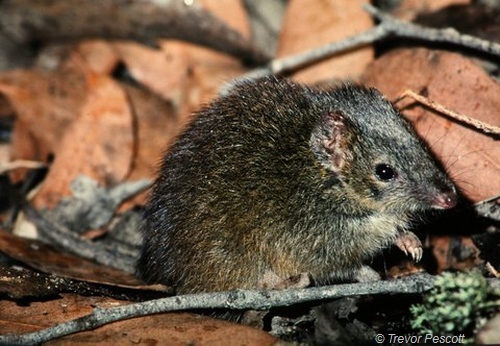 The Swamp Antechinus is a small carnivorous marsupial occurring in south-east Australia. Mating occurs during May - July. Females give birth July-August. Males die within a few weeks after mating.
See the July bio-calendar to see what some of our native plants and animals are doing this month.

Events in July 2020
World Wetland Survey On-line survey Tuesday 2nd
9:00am - 9:00am

A 'Citizen-Science' Assessment of the State of the World's Wetlands
Do you know a wetland?
Wetlands include swamps, marshes, fens, bogs, lakes, rivers, floodplains, estuaries, mangroves, mudflats, coral reefs and lagoons. If you do know a wetland, then you can help.
Wetlands across the globe are in danger. Estimates suggest that in some parts of the world wetland losses have been as high as 87% since 1700. The loss and degradation of wetland causes impacts on human well-being and wildlife alike.
The World Wetland Network (www.worldwetnet.org), the Ramsar Section of the Society of Wetland Scientists (www.sws.org), the Cobra Collective (www.cobracollective.org) and the International Union for Conservation of Nature (IUCN) (www.iucn.org) have come together to gather and evaluate information from across the world and to lead a global assessment based on 'citizen-science' on the state of wetlands. This is a repeat of the 2017 survey which is reported on in the Wetlands journal.
The survey takes about 15 minutes
https://openuniversity.onlinesurveys.ac.uk/world-wetland-survey-2020-english-2
Contact:
Max Finlayson, President Society of Wetland Scientists 2019-2020
---
Free event. ARI presents guest speaker; Matt White (ARI). Matt is one of ARI's brilliant ecologists with an encyclopedic knowledge of Victoria's ecological landscapes. Tune in to learn about the political and environmental context in which the Arthur Rylah Institute for Environmental Research (ARI) has worked within for the last 50 years.
Registration: www.eventbrite.com.au/e/110725914190/
Note: this seminar will be hosted with MS Teams Live & Eventbrite. If you have any difficulties or experience any issues, please don't hesitate to contact Andy at andrew.geschke@delwp.vic.gov.au.
Contact:
Fern Hames | Science Manager Communication and Collaboration
|
Phone:
0428 106 143
---