New agenda items
Next Video conference Thursday 25 October 2018
9.45 am (sharp) - finish 12.15 pm
Theme: Communication for conservation: How and why we need to be creative and coordinated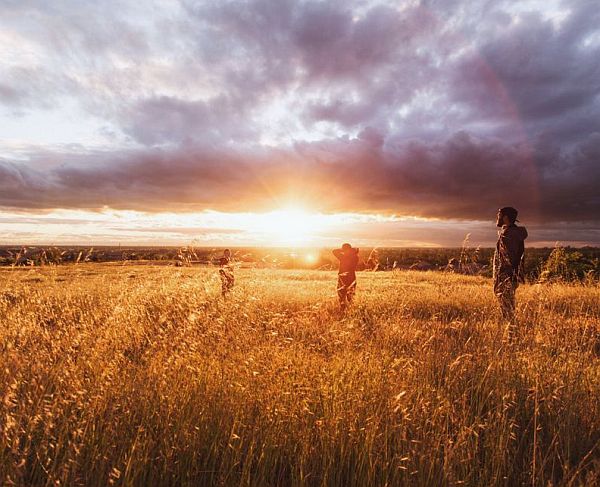 Introductions (9.45 am sharp)
Guest Speakers (10 am)
Lindall Kidd, RMIT University
Lindall will provide an introduction to the framing of nature and conservation. How does this influence our understanding of the environment and conservation? Lindall will share some important theories, frameworks and findings to help us understand the challenges of communicating with different audiences to stimulate change, while also providing accurate ecological information.

Ann Jones, producer ABC Radio National's 'Off Track' Program
How do audio stories raises awareness of threatened species/environmental issues and connect people to the environment? Ann shares insights in working with radio and sound to share environmental stories, profiling people species and places, to a national audience.

Chris McCormack, from Remember the Wild
Chris works with a range of community groups and organisations to help people connect to nature. The not for profit group is well known for its innovative use of video, social media and on-ground environmental 'coaching' of clients to raise awareness of environmental issues and species. Chris will share some case studies to explain the challenges alongside the positive outcomes.

Karen Cherry and environmental artist, Peter Day
Karen and Peter developed the Beeac Primary School's Brolga Project. They have guided eager primary school students at Beeac learn about the life of the Brolgas who live in their own backyard. Blending art, science and inquisitiveness, Karen and Peter have watched this project inspire a community.
Open Discussion Session (12.00 - 12.15)
This will be an open discussion and question segment. Participants at all venues are welcome to raise issues relating to the video conference theme or other threatened species issues.
A short allocation of time will also be devoted to other items of interest which people may wish to raise.
Videoconference venues:
Please advise your attendance to the location contacts listed below.
Ararat - DELWP Office, Old Shire Offices, Barkly St, Video Conference Room. Contact Jane Moorfoot 53550521
Bairnsdale - 574 Main St DELWP Office Video Conference Room (Ground floor Rm 02) - Contact Mick Bramwell 5152 0450 or Faye Bedford 5152 0400.
Ballarat - State Public Offices Level 4 Video conferencing room, 402 to 406 Mair St Ballarat - Contact Donna McMaster 53366856
Benalla

- DELWP Office, 89 Sydney Rd. Room 13 Video Conference Room. Contact Dave Smith 5761 1514

Bendigo - Video Conference Room, Epsom, DELWP offices Room 3 - Contact Peter Johnson 5430 4358
Colac -DELWP Offices Level 00 Room 2 Video conference Room 83-85 Gellibrand St Colac. Contact; Sylvia van der Peet 0427 568 838
Geelong - DELWP State Offices, - Donna Burns or Amanda Bush 52264667 or Ian Smith 0407803115
Hamilton - PVI Mt Napier Rd Hamilton Video conference Room - Contact Yvonne Ingeme (phone bookings to Reto Zolliger 55730900)
Heywood / Portland - DELWP Office 12 Murray St Heywood - Contact Rachel Pritchard 0418 382 465 or Annie Hobby 5527 0444
Horsham - "Titree" Video Conference Room Level 1 Rm 02 Horsham VIDA - Contact Pauline Rudolph 53620754
Irymple / Mildura Lvl 00 Rm 01/Video Conference Room Irymple Koorlong Ave - Shirley Wagstaff 5051 4500
Melbourne CBD - DELWP Head Office 8 Nicholson St, Level 5 Room 6 - Contact Vanessa Craigie (03) 9637 9851
Melbourne - Arthur Rylah Institute - Level 02 Room 301 - Contact Arn Tolsma 94508645
Melbourne - Knoxfield - DELWP Office; 609-621 Burwood Highway Knoxfield, Contact Paula Nink 03 9210 9386
Orbost - DELWP Office 171 - 173 Nicholson St Orbost Contact Marc Perri 5161 1326
Traralgon - 71 Hotham St DELWP Office Video Conference Room - Ruth Glass 5172 2583
Warrnambool - Video Conference Room DELWP Office Henna St Warrnambool - Contact Mandy Watson on 03 5561 9961
Wodonga - Video Conference Lvl 00 Rm 01 DELWP 1 McKoy St - Contact Glen Johnson 02 6043 7924.
Yarram - DELWP Level 2 Room 4 , 310 Commercial Road. Contact Susan Taylor 03 5183 9104.

You are welcome to attend and participate in the SWIFFT video conference, please advise the appropriate location convenor of your attendance. There is also some limited capacity to arrange phone links if you contact Craig Whiteford several days before.
Notes from 2017 video conferences