Next SWIFFT video conference
Theme: Communication for conservation: How and why we need to be creative and coordinated
Thursday 25 October 2018
9.45 am (sharp) - finish 12.15 pm
Video conference venues (please advise the venue host of your attendance)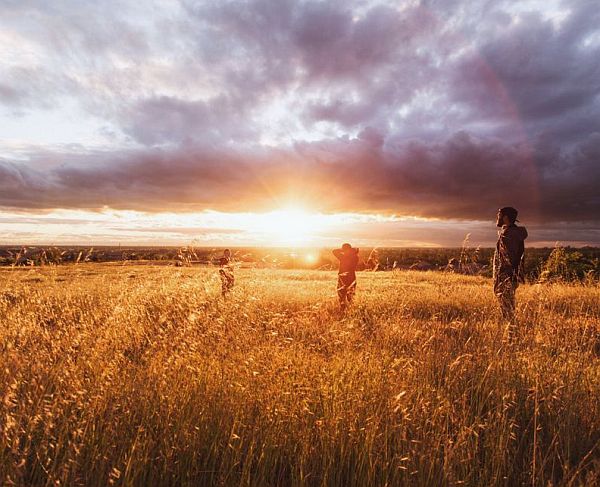 Agenda
1. Introductions (9.45 am sharp)
2. Guest speakers (10.00 am)
"Strategic messaging for biodiversity conservation" - Emily Gregg, RMIT University
Emily will provide an introduction to the framing of nature and conservation. How does this influence our understanding of the environment and conservation? Emily will share some important theories, frameworks and findings to help us understand the challenges of communicating with different audiences to stimulate change, while also providing accurate ecological information.
(10 am – 10.30 am Presenting via Zoom).
"Listening to Nature with Ann Jones" - Ann Jones, producer ABC Radio National's 'Off Track' Program
How do audio stories raises awareness of threatened species/environmental issues and connect people to the environment? Ann shares insights in working with radio and sound to share environmental stories, profiling people species and places, to a national audience.
(10.30 am - 11 am pre-recorded interview)
"Connections in screen and space: trialling approaches to nature connection" - Chris McCormack, from Remember the Wild
Chris works with a range of community groups and organisations to help people connect to nature. The not for profit group is well known for its innovative use of video, social media and on-ground environmental 'coaching' of clients to raise awareness of environmental issues and species. Chris will share some case studies to explain the challenges alongside the positive outcomes.
(11 am - 11.30 Presenting via Zoom)
"Beeac Brolga Pathways with Peter Day, environmental artist" - Karen Cherry and Peter Day
Karen and Peter developed the Beeac Primary School's Brolga Project. They have guided eager primary school students at Beeac learn about the life of the Brolgas who live in their own backyard. Blending art, science and inquisitiveness, Karen and Peter have watched this project inspire a community.
(11.30 am - 12.00 Presenting via Zoom from Beeac Primary School)
3. Open discussion session (12.00pm - 12.15pm)
This will be an open discussion and question segment. Participants at all venues are welcome to raise issues relating to the video conference theme or other threatened species issues.
A short allocation of time will also be devoted to other items of interest which people may wish to raise.
Video conference venues (please advise the venue host of your attendance)
or Register via https://www.eventbrite.com.au/e/swifft-video-conference-october-2018-tickets-50887098682#tickets
Please note: if you are intending to view via zoom the connection link will be e-mailed to you once you have registered.