Next SWIFFT seminar 23 July 2020
Theme: Urban ecology

Join us for this on-line SWIFFT event to learn about things we can do to increase biodiversity in the urban landscape.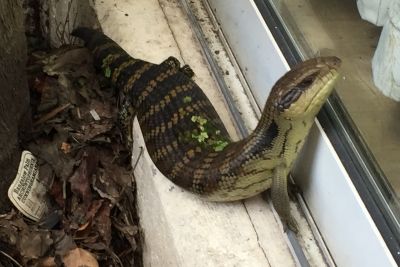 Thursday 23 July 2020
9.45 am - finish 12.00 pm
Registration required (this is a free event).
This event is only available on-line.
Join in on-line via Microsoft Teams. Registration details to be provided soon.
(Note: this SWIFFT seminar will be held using Microsoft Teams. Instructions for connecting via Microsoft Teams will be provided soon).
1. Introductions (9.45 am)
2. Topics & Guest speakers (10 am sharp)
Presentations are 15 minutes with 5-10 minutes Q&A.
Movement pathways and core habitat available to an urban apex predator - the Powerful Owl (Ninox strenua)
Nick Bradsworth, PhD Candidate in urban ecology at Deakin University
Gardens for Wildlife Victoria
Dr Laura Mumaw, Gardens for Wildlife
Increasing biodiversity in urban areas
Dr Amy Hahs (Urban Ecologist, Melbourne University)
Intrepid Landcare – youth orientated Landcare
Elisha Duxbury, Landcare coordinator, Intrepid Landcare in the Greater Sydney Landcare Network
12.00 Finish and feedback for next session
Details on registration will be provided soon.