A ROSY TRIBUTE TO TANGLES THE WHALE AND HIS DEDICATED RESCUE TEAM
Treloar Roses, together with SWIFFT (State Wide Integrated Flora and Fauna Teams) are excited to announce the release of the Tangles Rose this year.
In August 2018 in waters just off Portland, Victoria, a 15 metre Southern Right Whale (affectionately named at the time 'Tangles') was rescued safely after he became entangled in cray pot ropes. After three days, a dedicated team of rescuers led by DELWP (Department of Environment, Land, Water and Planning) safely cut Tangles free.
A short time after, Treloar Roses contacted Mandy Watson, the research lead for the DELWP Southern Right Whale photo-identification program with the view to naming a gorgeous new mauve coloured rose after Tangles and help put the spotlight on this Critically Endangered species. In addition to the rose naming, Treloar Roses also offered to donate $2 from the sale of each Tangles rose to the South-Eastern Southern Right Whale Photo Identification Project.
Ian Smith from SWIFFT (State Wide Integrated Flora and Fauna Teams) who runs the Southern Right Whale research and monitoring project webpage said 'We are absolutely elated to have this gorgeous rose named for Tangles the Whale'.
'This not only highlights how vulnerable these beautiful whales can sometimes be, but the money raised will help tremendously with the research by funding community members to assist with photo-identification research. Our local and talented photographer's images are hugely valuable to our research project' he added.
'These beautiful whales and their calves once occupied Portland bay in vast numbers but were almost wiped out by commercial whaling. They are showing signs of slowly recovering in this area and they have once again become an important part of our local Portland community. This is our way of helping to continue the fantastic work of the whale research and rescue teams' said Gary Matuschka, Treloar Roses director.
'Local photographers will soon be able to upload their whale images to the SWIFFT website to have them catalogued as part of the Southern Right Whale Identification Project. This means the research team will have access to a lot more images, and in turn means we will be able to successfully identify new and returning whales to our waters and monitor them from year to year' said Ian Smith.
Tangles the rose, is a superb low growing floribunda, perfect for pots or small gardens. Pre-orders are being encouraged now with bare root plants available for pick up or delivery Australia wide from late May through to late August. Order online by visiting www.treloarroses.com.au or contact Treloar Roses on 03 5529 2367.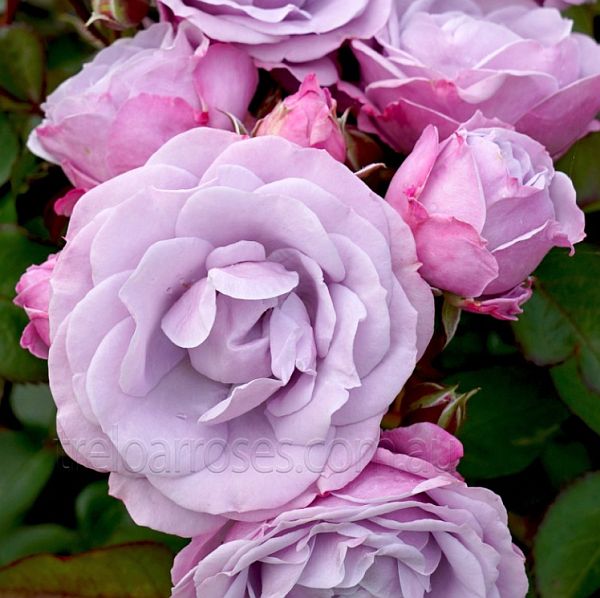 Buy a rose named after the Southern Right Whale 'Tangles' and support the SRW photo ID project.
More about the Southern Right Whale SE Australia monitoring project