Observations - Swift Parrot
The Swift Parrot migrates across Bass Strait from summer breeding areas in Tasmania to winter feeding areas on mainland Australia with important sites in Victoria.
Swift Parrots near Bacchus Marsh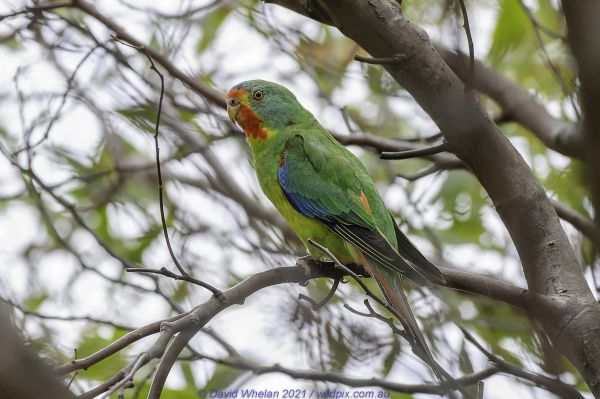 Swift Parrots - Darley
Swift Parrot observations at Darley (north of Bacchus Marsh). The birds were observed on a number of occasions in remnant vegetation close to the Lerderderg River during July 2021 by Julie Smith who managed to take some images. The occurrence of Swift Parrots at this relatively built-up area demonstrates the importance of retaining large flowering eucalypts which provide crucial feeding habitat for the Swift Parrot.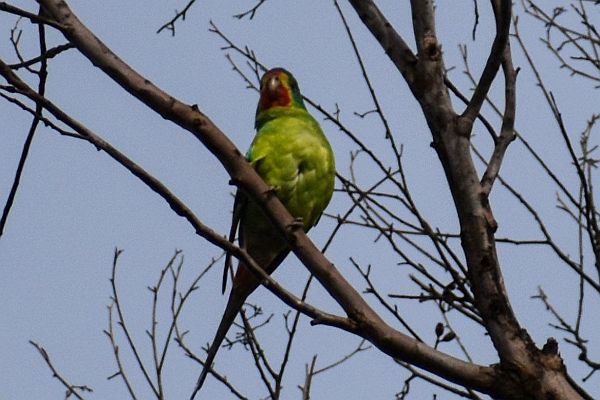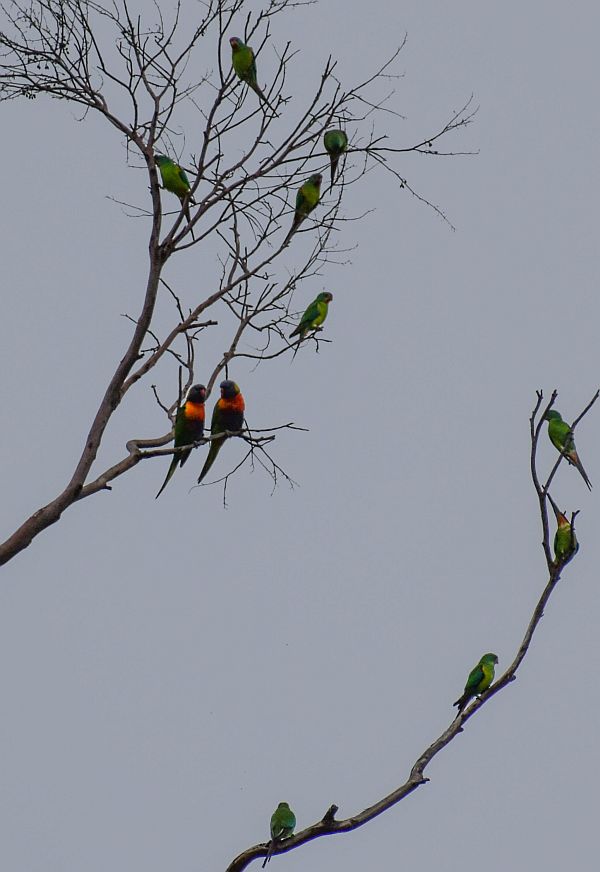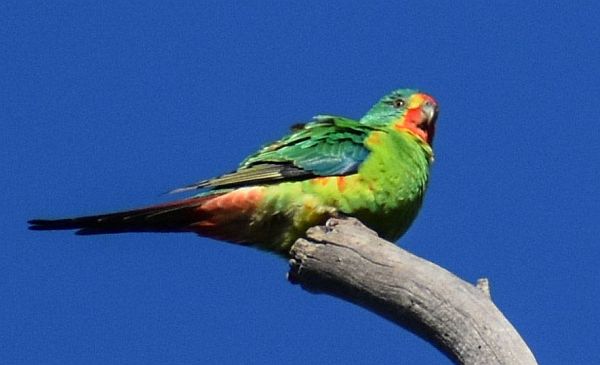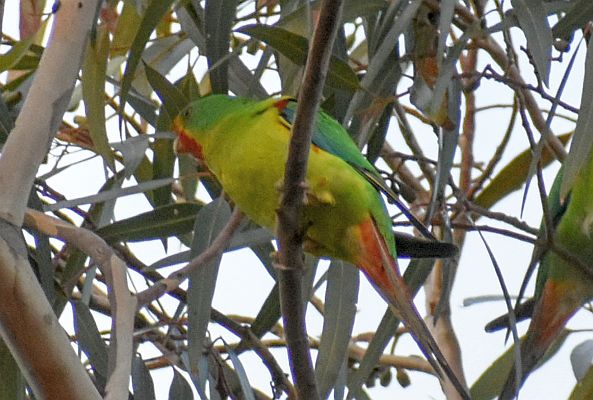 Swift Parrot at Sale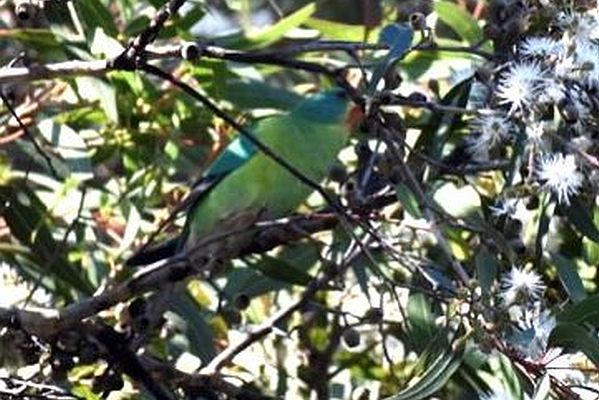 Swift Parrot at Eynesbury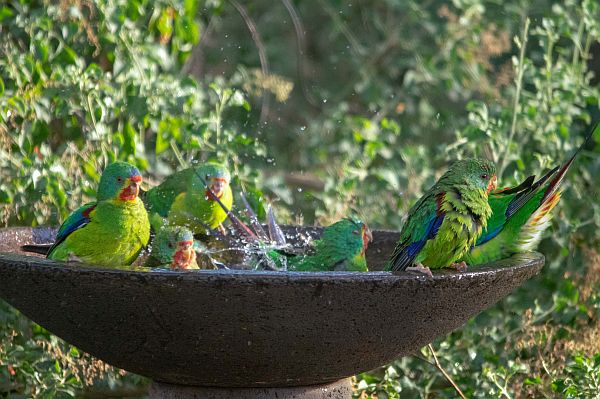 See also: