SWIFFT seminars
SWIFFT have been running quarterly seminars for over 10 years with increasing popularity. These interactive sessions help connect researchers, land managers, government agencies and community groups and allow a platform for us to share our stories. The seminars are free and anyone with an interest is welcome to attend.
2020 seminar program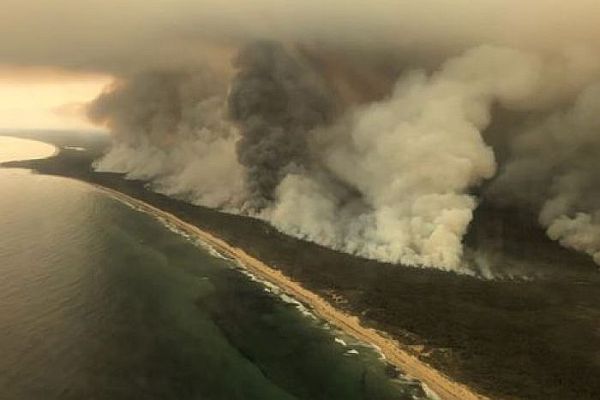 Related Seminars in 2020 - 23rd Wimmera Biodiversity Seminar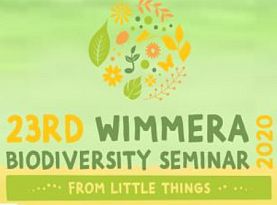 Subscribe to SWIFFT to receive notifications and updates on upcoming seminars.
View notes from previous seminars
The Department of Envrionment, Land, Water and Planning coordinate and host SWIFFT seminars. Please advise the appropriate venue host contact (below) of your attendance. There is also some limited capacity to arrange phone links if you contact SWIFFT several days before.
Seminar video conference venues:
Ararat
Barkly St
DELWP Office
Old Shire Offices
Video Conference room
Contact: Jane Moorfoot
(03) 5355 0521

Bairnsdale
574 Main St
DELWP Offices
Video Conference Room
Ground floor, Rm 02
Contact: Mick Bramwell
(03) 5152 0450
or Faye Bedford
(03) 5152 0400

Ballarat
402 - 406 Mair St
State Public Offices
Level 4
Video conferencing room
Contact: Donna McMaster
(03) 5336 6856

Benalla
89 Sydney Rd
DELWP Office
Room 13
Video Conference Room
Contact: Dave Smith
(03) 5761 1514

Bendigo
Cnr Midland Hwy and Taylor St, Epsom
DELWP offices
Room 3
Video Conference Room
Contact: Peter Johnson
(03) 5430 4358

Colac
83 - 85 Gellibrand St
DELWP Offices
Room 2
Video conference Room
Contact: Sylvia van der Peet
0427 568 838

Geelong
Cnr Fenwick and Little Malop St
DELWP Offices
Contact: Donna Burns
or Amanda Bush
(03) 5226 4667


Hamilton
PVI Mt Napier Rd
Video conference Room
Yvonne Ingeme or
Contact: Reto Zolliger
(03) 5573 0900

Heywood / Portland
12 Murray St,
Heywood
DELWP Office
Contact: Rachel Pritchard
0418 382 465


Horsham
Redgum Room in the Walmer Building, 110 Natimuk Road
Contact: Annie Hobby
0436641319
Irymple / Mildura
Irymple Koorlong Ave
DELWP Offices
Rm 01
Video Conference Room
Contact: Shirley Wagstaff
(03) 5051 4500

Melbourne - CBD
8 Nicholson St
DELWP Offices
Level 5, Room 6
Contact: Vanessa Craigie
(03) 9637 9851

Melbourne - Heidelberg
Arthur Rylah Institute
123 Brown Street, Heidelberg
Level 02, Room 301
Contact: Arn Tolsma
(03) 9450 8645

Melbourne - Knoxfield
609-621 Burwood Highway
DELWP Office
Contact: Paula Nink
(03) 9210 9386

Orbost
171 - 173 Nicholson St
DELWP Office
Contact: Marc Perri
(03) 5161 1326

Traralgon
71 Hotham St
DELWP Office
Video Conference Room
Contact: Kylie Singleton
(03) 5172 2123
Warrnambool
Henna St
DELWP Office
Video Conference Room
Contact: Mandy Watson
(03) 5561 9961

Wodonga
1 McKoy St
DELWP Office
Rm 01
Video Conference Room
Contact: Glen Johnson
(02) 6043 7924

Yarram
310 Commercial Road
DELWP Office
Level 2, Room 4
Contact: Susan Taylor
(03) 5183 9104