Observations - Magpie Goose
Observations of a flock of 2,600 Magpie Geese in a paddock on 3 March 2020 near Balliang, Approx. 10 km south of Bacchus Marsh, Victoria. Observation and images from David Whelan.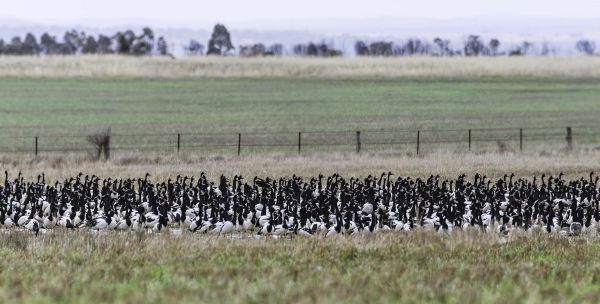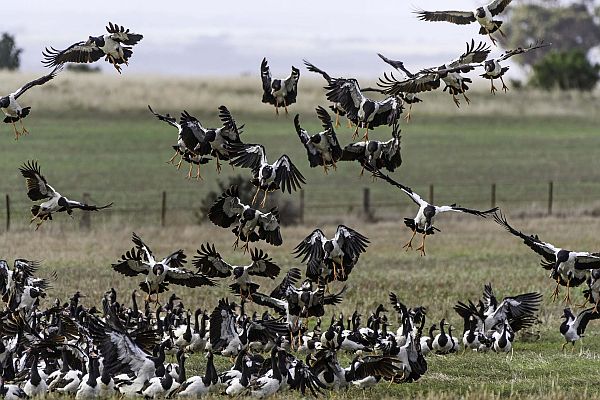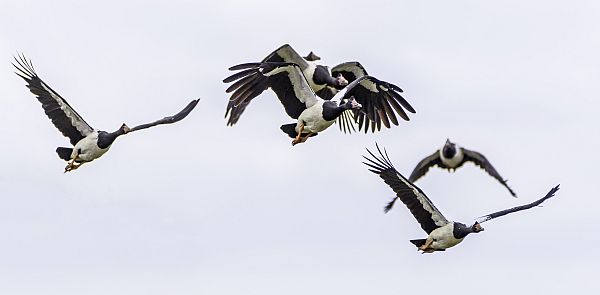 The Magpie Goose is more commonly found in New South Wales, Queensland and Northern Territory but there are many records of the Magpie Goose at Bool Lagoon, South Australia and periodically across locations in Victoria where flocks as large as 9,000 birds have been recorded. Records indicate the size of flocks in Victoria has declined since around 2010 but in most years flocks of around 100 birds have been recorded at one or more sites across Victoria. Key areas in the past are:
Northern Victoria – Numurkah, Docker Swamp (Wangaratta).
South West Victoria - Tower Hill, Yambuk, wetlands on the Volcanic Plains (Lake Elingamite).
Around Port Phillip/Westernport - Serendip Sanctuary, Western Treatment Plant (Werribee), Reedy Lake. (Geelong), Braeside Park, Mt Eliza area, Edithvale-Seaford Wetlands.
Eastern Victoria - Gippsland Lakes, Baxter's Wetland (Wonthaggi).