Biodiversity habitat projects
A listing of biodiversity habitat projects being undertaken by various groups and organisations across Victoria. Share your project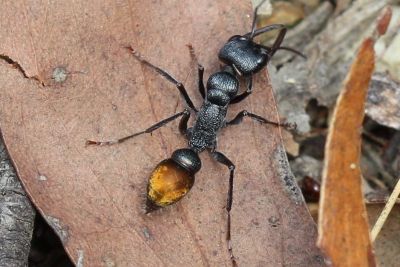 Ants : Adding value to small reserves and remnant vegetation?
Location: South-west ,Central and west Gippsland Victoria.
Background: Ants are present, but not often noticed, in all natural reserves, remnant vegetation and often in suburban parks and domestic gardens. This project is investigating the role 'common bushland ants' could play in stimulating community interest in support and advocacy for small reserves, remnant vegetation and semi- natural areas in suburban areas.
Activities: Increasing the interest and ability of the community to identify "common bushland ants" in order to stimulate interest in managing areas with remnant vegetation. Focus on Myrmecia Bull ants as a pilot, but also other species of bushland ants.
Partners: Interested community groups etc.
Contact: Peter Muller- "Ants are Everywhere"