Biodiversity conservation art
The Overwintering Project: Mapping Sanctuary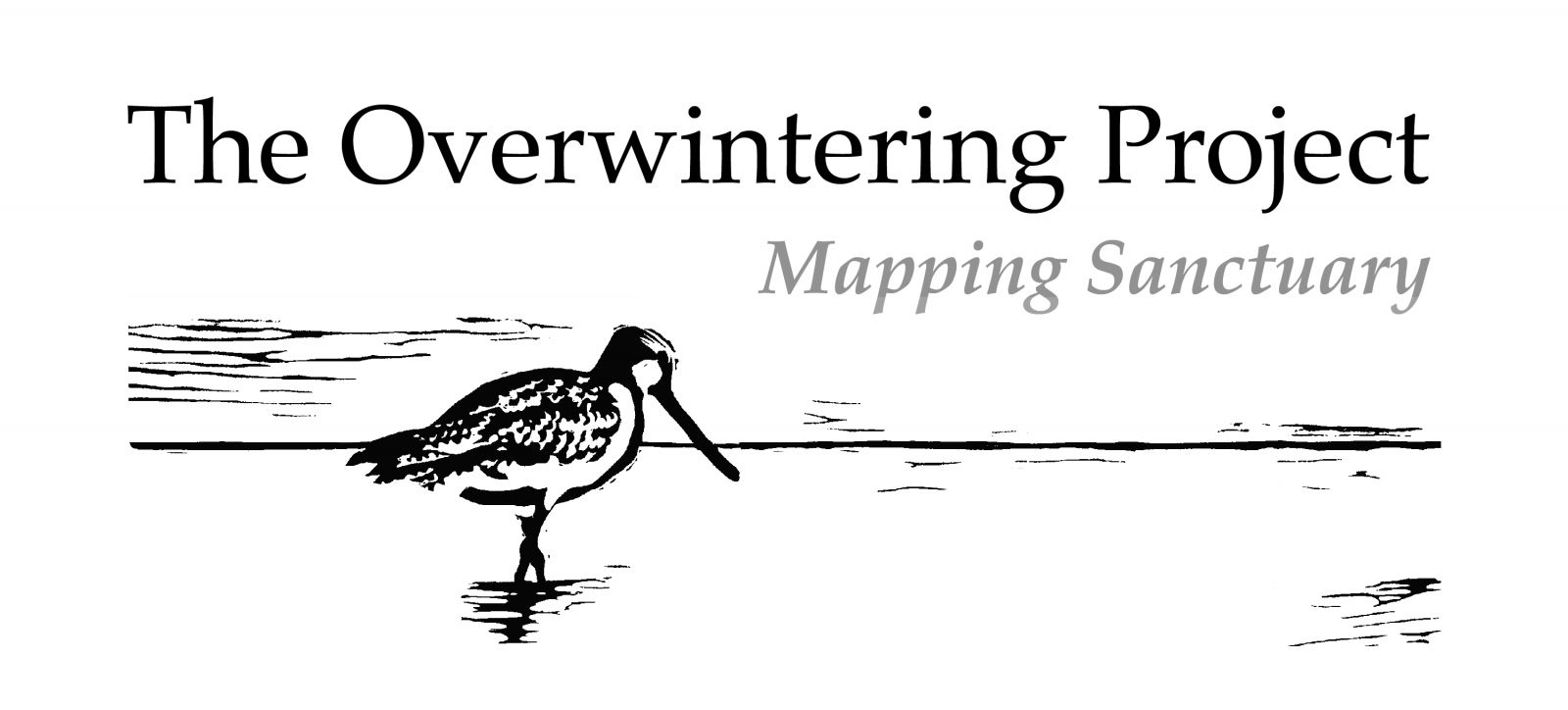 This project involves art as a means of raising awareness of Australia and New Zealand as the major destination for migratory shorebirds of the East Asian-Australasian Flyway, as they spend the greatest single portion of their migratory cycle on our shores (Sept./Oct. – April/May).
Project dates: 2017 - 2020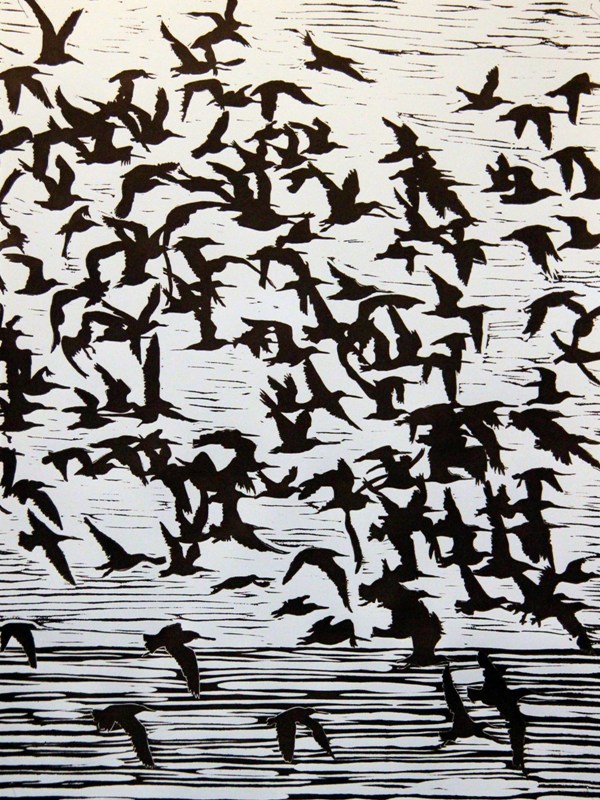 Project aims:
to raise community and individual awareness of the intrinsic value and uniqueness of local shorebird habitat
to map a personal response to the richness of our shores
to link artists around Australia and New Zealand
artists from Australia and New Zealand are invited to respond to the unique nature of their local migratory shorebird habitat.
The project invites artists to seek out their local habitat and document their personal response to it, making it visible to others and create an intricate and personal map of our precious shorebird habitat.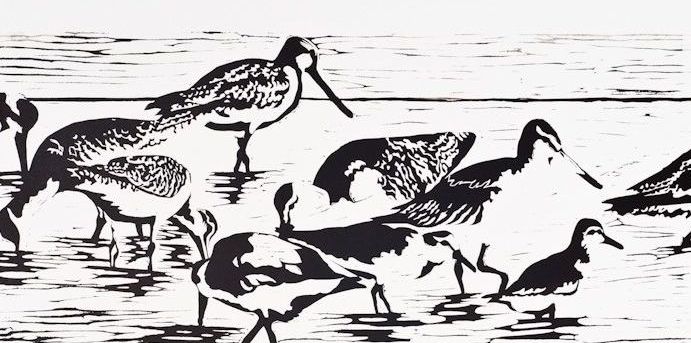 How to be involved
As a contributing artist.
Councils, CMA's, schools, Birdlife groups, Friends groups etc. that have an interest in raising awareness of their local shorebirds and shorebird habitat.
Organising or participating in talks and workshops for participating artists, to coincide with the return of the shorebirds.
Providing participating artists with information about their local migratory shorebird habitat, which can include information on any aspects of the local environment.
Galleries holding exhibitions of 'The Overwintering Project'.
View some of the prints on project's website 'The Overwintering Project'
Contact: The Overwintering project
---
Peter Forward: 'Phascogale' and 'Departure Lounge'
Most Australians live in the larger cities and get only glimpses of the natural world on TV. Conservation issues rarely enter their lives or their children's lives. Even educated people in cities seem to view species conservation as a rural concern.
We see ourselves as separate from the rest of nature yet we cannot exist without it. Science requires logic, repeatable testing of theory and hard data, but it's not really designed to communicate or convince. The arts however play with emotion and feeling and can be simultaneously entertaining and persuasive. Art can provide a spring-board to expanding interest in species/ecosystem conservation.

This sculpture project attempts to spotlight marsupial species threatened with extinction due to introduced predator impact and habitat loss, but also references the inherent threat human 'requirements' pose to their continued existence.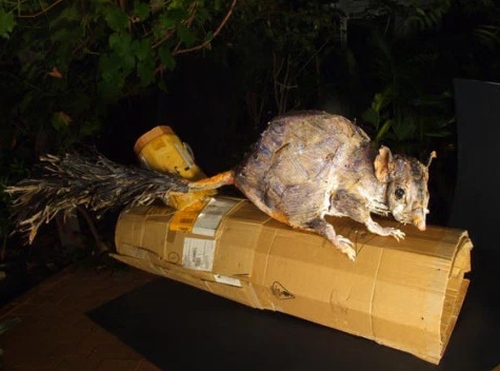 Phascogale sculpture by Peter Forward.
---
ARTEFACT
ARTEFACT is a collective of scientists and artists that are dedicated to exploring new ways of communicating conservation science.
By bringing together the creative imaginations of artists with the logical reasoning of scientists, we work to create a bridge for people to learn about conservation.
---
Please contribute information regarding biodiversity art projects. Contact SWIFFT