Biodiversity conservation art
Most Australians live in the larger cities and get only glimpses of the natural world on TV. Conservation issues rarely enter their lives or their children's lives. Even educated people in cities seem to view species conservation as a rural concern.
We see ourselves as separate from the rest of nature yet we cannot exist without it. Science requires logic, repeatable testing of theory and hard data, but it's not really designed to communicate or convince. The arts however play with emotion and feeling and can be simultaneously entertaining and persuasive. Art can provide a spring-board to expanding interest in species/ecosystem conservation.
Peter Forward: 'Phascogale' and 'Departure Lounge'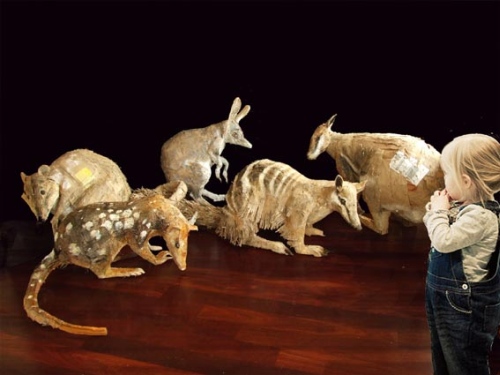 This sculpture project attempts to spotlight marsupial species threatened with extinction due to introduced predator impact and habitat loss, but also references the inherent threat human 'requirements' pose to their continued existence.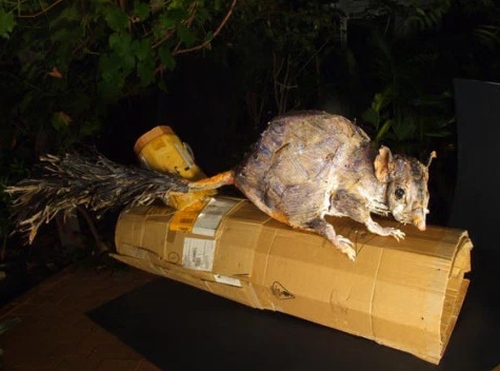 Phascogale sculpture by Peter Forward.
---
ARTEFACT
ARTEFACT is a collective of scientists and artists that are dedicated to exploring new ways of communicating conservation science.
By bringing together the creative imaginations of artists with the logical reasoning of scientists, we work to create a bridge for people to learn about conservation.
---
Please contribute information regarding biodiversity art projects. Contact SWIFFT