Threatened fauna Brimbank City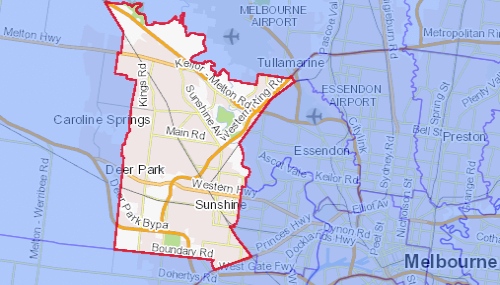 Note: This page is intended to provide an overview of all known (including historic) records of fauna in the City of Brimbank which are considered threatened, poorly known, near threatened or extinct in Victoria.
Victorian conservation status

EW
Extinct in Wild
RX
Regionally Extinct
CR
Critically Endangered
EN
Endangered
VU
Vulnerable
NT
Near Threatened
DD
Data Deficient
Common name

Scientific name

Conservation status

Vic
FFG

Brimbank City – threatened birds

Baillon's Crake
Porzana pusilla
VU
listed
Black Falcon
Falco subniger
VU
Eastern Great Egret
Ardea modesta
VU
listed
Hardhead
Aythya australis
VU
Little Bittern
Ixobrychus minutus dubius
EN
listed
Nankeen Night Heron
Nycticorax caledonicus
NT
Pacific Gull
Larus pacificus pacificus
NT
Plains-wanderer
Pedionomus torquatus
CR
listed
Spotted Harrier
Circus assimilis
NT
Swift Parrot
Lathamus discolor
EN
listed
White-throated Needletail
Hirundapus caudacutus
VU

Brimbank City – threatened mammals

Fat-tailed Dunnart
Sminthopsis crassicaudata
NT
Yellow-bellied Sheathtail Bat
Saccolaimus flaviventris
DD
listed

Brimbank City – threatened fish

Australian Grayling
Prototroctes maraena
VU
listed
Freshwater Catfish
Tandanus tandanus
EN
listed

Brimbank City – threatened reptiles & amphibians

Brown Toadlet
Pseudophryne bibronii
EN
listed
Eastern Bearded Dragon
Pogona barbata
VU
Eastern Snakenecked Turtle
Chelodina longicollis
DD
Growling Grass Frog
Litoria raniformis
EN
listed
Striped Legless Lizard
Delma impar
EN
listed
Tussock Skink
Pseudemoia pagenstecheri
VU

Brimbank City – threatened invertebrates

Eltham Copper Butterfly
Paralucia pyrodiscus lucida
EN
listed
Golden Sun Moth
Synemon plana
CR
listed
Data Source: Information in this table has been derived from the Victorian Biodiversity Atlas, Department of Environment, Land, Water & Planning, Victoria, January 2016. Advisory List of Threatened Invertebrate Fauna in Victoria (2009)-pdf, Victorian Department of Environment and Primary Industries, Advisory List of Threatened Vertebrate Fauna in Victoria (2013)-pdf and Department of Environment, Land, Water & Planning, Flora & Fauna Guarantee Act 1988, Threatened List, May 2015 pdf (129 KB).