Regent Honeyeater Captive Release Program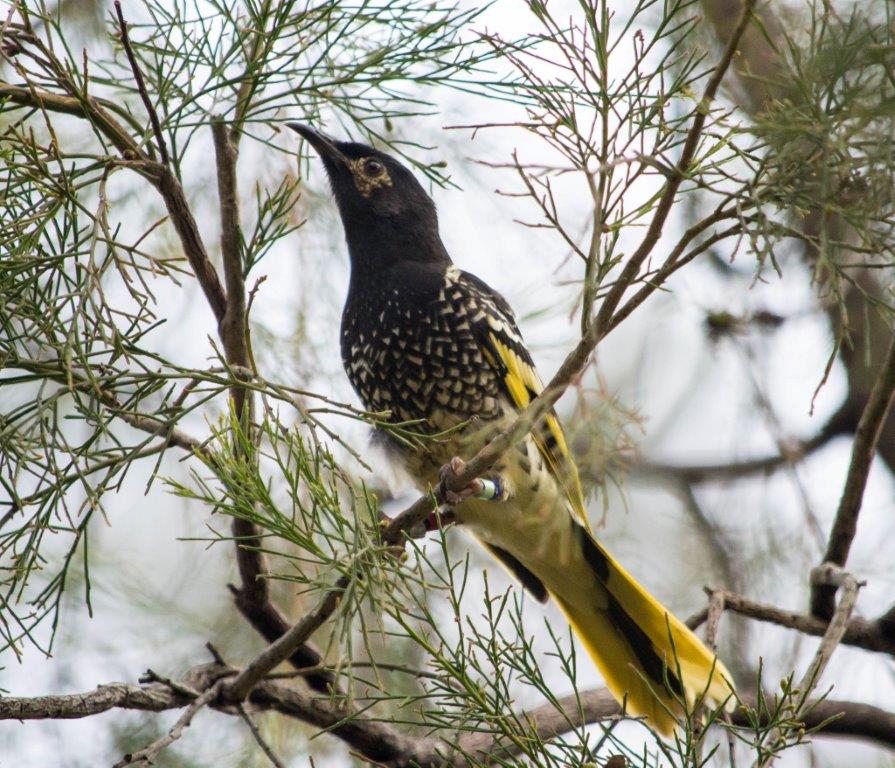 Latest update
Previous updates
Update No 30. 2 November 2018 (19 months post release)
Following on from Update No. 29 and the need to determine the identity of the breeding male Regent Honeyeater, a number of high magnification images were studied looking at leg band colour combinations and trying to determine the unique metal band number. Eventually, by piecing together information the exact identity of the bird was determined.
Captive bred male Regent Honeyeater (Orange Metal Yellow Green bands):
Date of birth: 15 Dec 2015
Release date: 28 April 2017
Last seen: 18 August 2017 (in Chiltern)
Recorded breeding experience:
12 June 2017, pair bond formed (female OMYR):
30 July 2017, nest commenced: (but abandoned several days later following rain event)
October 2018 (successful breeding with wild female)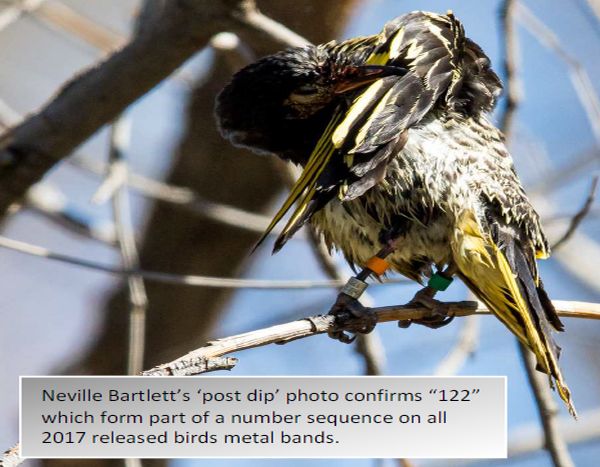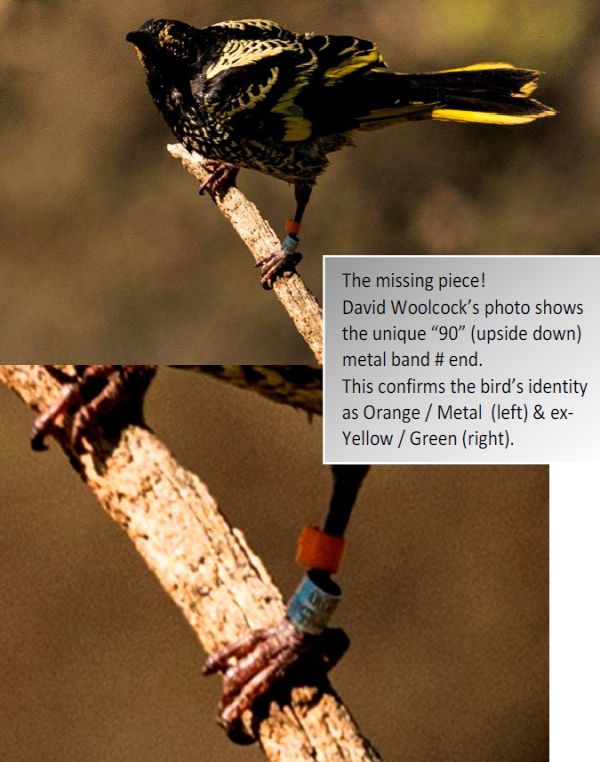 Now is the time to spot Regents visiting gardens with:
Plentiful flowering native shrubs including Bottlebrush and Grevillea.
Bird baths, ponds or dams (especially now that the temperatures are on the rise – Regents will dip in and drink regularly from reliable water sources).
Large flowering trees such as late flowering Mugga Ironbark or Yellow Box (currently in full blossom in parts of NE Vic & Southern NSW) and even planted Silky Oat (Grevillea robusta) which will flower in a month or so.
Report any sightings
Contacts: Glen Johnson (DELWP Wodonga) 02 6043 7924 or Dean Ingwersen, (Woodland Bird Program Manager and
Regent Honeyeater recovery coordinator, BirdLife Australia), 03 9347 0757 ext 247
Previous updates