Regent Honeyeater Captive Release Program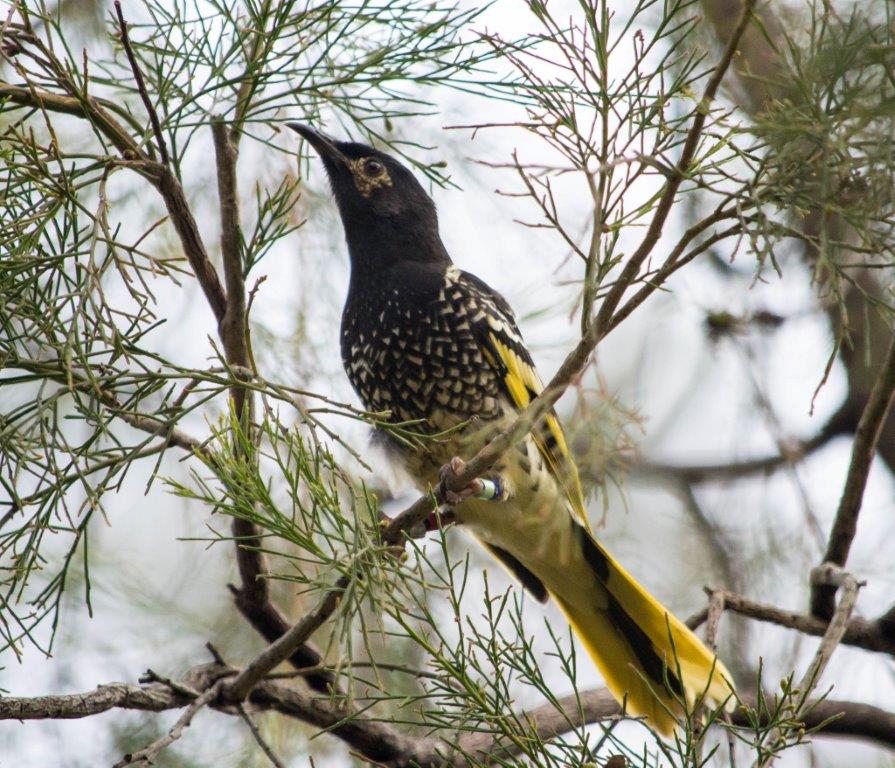 Latest update
Previous updates
Update No. 31,10 May 2019 (2yrs + post 2017 release)
Recent sightings
Two female Regent Honeyeaters released in 2017 at Chiltern have again been sighted many hundreds of kilometres from their release site. These birds were regularly observed in Stratford then Maffra in Central Gippsland throughout the first half of 2018. The new sightings in 2019 mean they have potentially spent over a year in the Gippsland region.
Blue Yellow / Orange Metal (BYOM) Cann River, East Gippsland in February 2019.
Orange Metal / Blue Orange (OMBO) has been recorded in Melbourne (March to May 2019).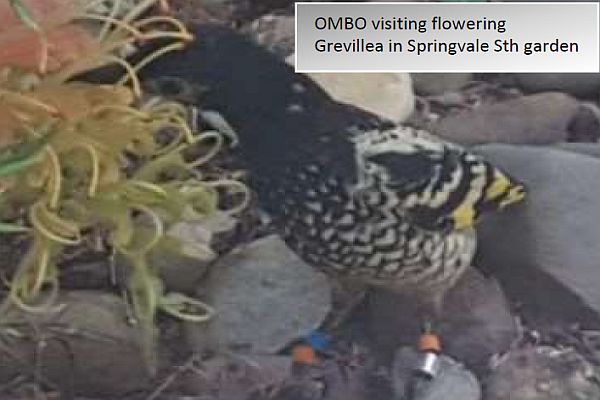 Flowering
Observations by the Regent Team indicate poor flowering prospects for the Chiltern area in 2019. Mugga Ironbark is now set for an unprecedented 2nd consecutive year of below average flowering. Like most of South-eastern Australia there were extended, extreme heat events over the summer, particularly in January 2019. As a result, early Ironbark budding that had commenced following decent mid-December rain has largely aborted.
Mistletoe flowering has provided an unbelievably valuable (often the only) nectar (& insect) resource to a host of nectivorous species over the dry summer and early Autumn.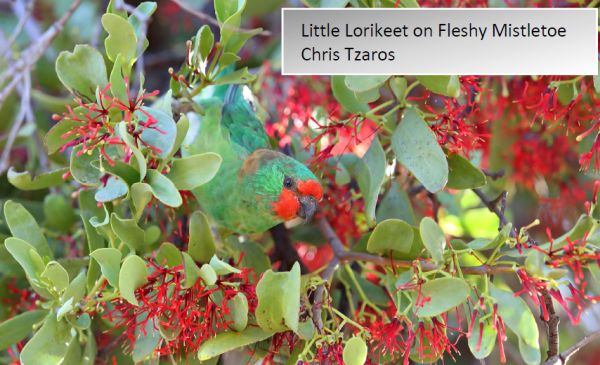 Report any sightings
The Regent Team ask that everyone keep an eye and ear out for Regents in their patch. Please advise ASAP if you spot any or hear of Regent observations. Remember to check for bands
with binoculars and take / forward photos where possible.
Contacts: Glen Johnson (DELWP Wodonga) 0418 501 936 or Dean Ingwersen, (Woodland Bird Program Manager and
Regent Honeyeater recovery coordinator, BirdLife Australia), 0409 348 553
Previous updates