Regent Honeyeater Captive Release Program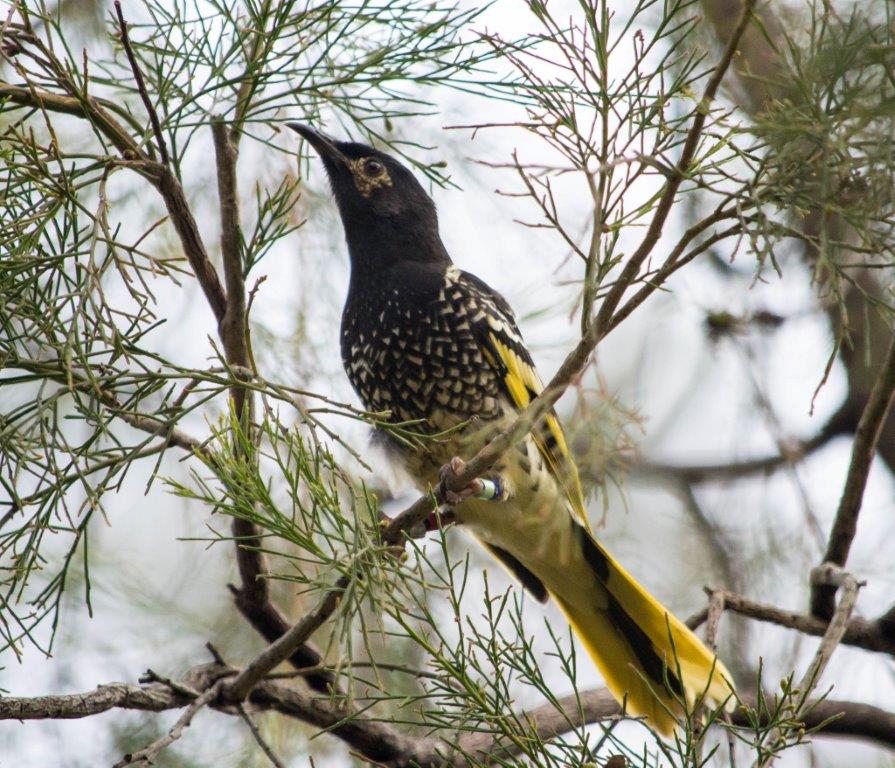 Latest update
Previous updates
Update No. 35, 23 August 2019 (2yrs + post 2017 release)
Recent sightings
Two Regents located in the Chiltern area; one male - Orange Metal Green Black (OMNP) a 2017 release bird which had lost a leg band but identified through a unique, tiny, 5-digit number inscribed on the metal band. This bird was last recorded on 23 October 2017. The other Regent was a wild bred female with no leg bands.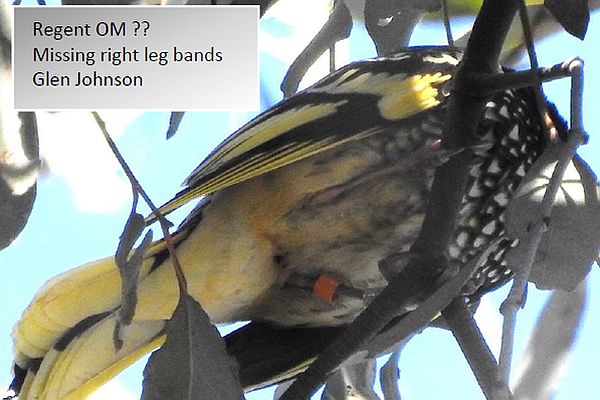 The Regent OMNP is now the 14th Regent confirmed alive 12 months or more post the 2017 release. See image of OMNP in 2017.
Monitoring of the male Regent (OMNP) and the wild female nest found that it had almost reached incubation commencement but had recently been abandoned.
Report any sightings
The Regent Team ask that everyone keep an eye and ear out for Regents in their patch. Please advise ASAP if you spot any or hear of Regent observations. Remember to check for bands
with binoculars and take / forward photos where possible.
Contacts: Glen Johnson (DELWP Wodonga) 0418 501 936 or Dean Ingwersen, (Woodland Bird Program Manager and
Regent Honeyeater recovery coordinator, BirdLife Australia), 0409 348 553
Previous updates